Metro 2
®*

Credit Reporting Software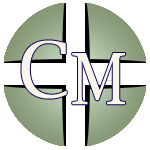 Credit Manager - Metro 2® credit reporting software system is the industry leader for credit reporting software. For all types of industries, Credit Manager is designed to accurately report consumer / debtor and commercial trade lines to the major credit repositories; Equifax, Experian, TransUnion, Innovis and others using the Metro 2® format as specified in the Credit Reporting Resource Guide®.
Features and Benefits
Adheres to the strict guidelines in the Metro 2

®

Credit Reporting Resource Guide
Allows businesses to accurately report consumer and commercial tradelines/payment history
Meets all requirements of the Fair Credit Billing Act (FCBA), the Fair Credit Reporting Act (FCRA) and the Equal Credit Opportunity Act (ECOA).
Preferred Metro 2

®

, 426 unpacked format
More features than other comparably priced Metro 2

®

credit reporting software products
Credit Manager has extensive compliance checks built into the Metro 2

®

software to help ensure accurate reporting
Supports the latest credit reporting laws and is up-to-date with all Metro 2 format layout, 426 specifications
Dependable, user friendly and the best credit reporting software option available
No special training or programming required
Notes / comments available on all accounts
Easy, secure repository updates using SFTP or HTTPS
Extensive Metro 2 help system
Advanced query option for bulk edits and report generation
Manual account entry or data import features for importing your accounts from common file types
Supports all status codes, type codes, comment codes, 24 month payment history and all appended segments with the exception of the non-required P1 segment used in Canada
Report up to six co-makers / co-signers
Saves all customers in a secure, password protected database
Network compatible
Free automated software updates for minor software revisions
Online help and how-to wizards
Multiple company support
Logical screen layouts
Enter and edit customer information with a user-friendly account form
Backup and restore functions
Supports United States and Canadian reporting
True multi-user compatibility
Contact our qualified Metro 2 help specialists for assistance.
The Import of Credit Manager is the best option used by customers who maintain their accounts in another software package. Most software applications support "exporting" their database to common file types. This "exported" file would be used to add or update your accounts, through the Import function of The Credit Manager.
The Credit Managers Import function supports the following file types:
Comma Separated Variable (.CSV) Files See Example
Text (.TXT) Files (fixed length/blocked format) See Example
Delimited Text File (user defineable delimiter)
Microsoft Access databases - 32 bit Windows only.
XML
Excel (XLS/XLSX) See Example
Metro 2

®

, 426 Formatted files
View a list of required fields
Database Encryption
The Credit Manager database is encrypted and password protected by default so you know your data is secure. Our Metro 2
®
software solution complies with data storage security regulations.
User Accounts
Credit Manager offers user accounts for accessing the software.
User Accounts allows you to define each user with a login and password before they can access the Licensed Software. With the Pro version of Credit Manager, one User Account (Admin) may be defined while the Elite version can have unlimited User Accounts defined per Software License. User Accounts help to secure the software and limit access to only those who have a login and password.
Admin accounts have complete access to all the software options. The Admin User can define which software options the other User Accounts are allowed to access. Example, create/open/purge a database, backup/restore, upload, import and so on.
This helps with securing who is using the software and the options which are available to the user.
Log Files
Credit Manager offers a log file system to keep track of activity in the software such as upload history, import history, compliance management and more. For Example: When you report to the credit bureaus, a log file is created containing the history of upload activity.
Audit History
Each consumer record in the Credit Manager has an Audit History. The Audit History contains a history/log of edits made to the consumer record.
For example: editing the accounts 'current balance' field will generate an entry into the records Audit History.
SFTP / HTTPS (SSL) Secure File Transfer
Credit Manager, Metro 2® format files are uploaded securely through SFTP or the standard HTTPS/SSL web portals provided by the Credit Bureaus.
We are so confident in our credit reporting software, we are providing a risk free, 30 day demo to see for yourself why so many customers rely on The Credit Manager's easy-to-use, accurate reporting solution.
We are one of the few credit reporting companies that will allow you to "try it before you buy it"! Our software speaks for itself.
Credit Manager

Metro 2 Credit Reporting Software

Credit Manager Software Pricing
Credit Manager Elite
Metro 2

®

Credit Reporting Software

Supports over 2 million accounts.
Includes additional features
Direct, in-house Reporting to Equifax, Experian, Innovis, TransUnion and more
No additional fees for direct reporting

$1,499




Nonrecurring




Credit Manager Pro
Metro 2

®

Credit Reporting Software

Standard features for direct reporting up to 100,000 accounts
Direct, in-house Reporting to Equifax, Experian, Innovis, TransUnion and more
No additional fees for direct reporting

$799




$599




Nonrecurring





Credit Manager - Additional Site License


Additional Site licenses are available for customers using the software on more than one computer in the same office. Requires purchase of Credit Manager Elite or Pro version.

$399

each


Nonrecurring

Technical Support

Yearly


One year of unlimited software support calls.

$295

6 Month


Six months of unlimited software support calls.

$195

Free Support for 30 Days


30 days of unlimited support calls are included with the purchase and registration of Credit Manager.

$0
Are you using another Metro 2® credit reporting software package and would like to upgrade to The Credit Manager? Upgrade today and we will import your accounts into our Credit Manager software from your existing Metro 2®, 426 format at no additional charge.
Please note: Your accounts may require additional information or editing to be compliant with current regulations.
Please contact us to take advantage of this special offer.